Uncanny X-Men Magazine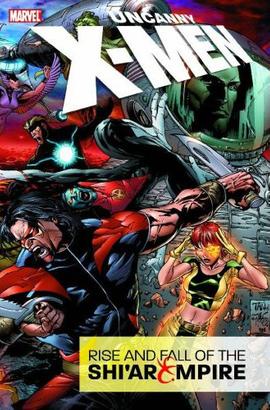 About Uncanny X-Men Magazine
Uncanny X-Men delivers a monthly dose of action and suspense in this comic book for ages 13 and up. Each issue follows the adventures of Professor Charles Xavier and his team of super-powered mutant heroes as they struggle to protect the world from evil. This magazine subscription is the premier X-Men and Marvel Universe comic.
Shipping Information
Shipping is always FREE at TopMags. Due to magazine subscription cycles, please allow up to 8-12 weeks after purchase for your first issue to arrive. You may not receive the exact issue depicted above, but you will receive the most recent issue of Uncanny X-Men once your subscription begins. The Uncanny X-Men cover image(s) above are the sole property of Uncanny X-Men, or its parent company and are for illustrative purposes only. TopMags is not officially affiliated with or endorsed by Uncanny X-Men.
---