All New X-Men Magazine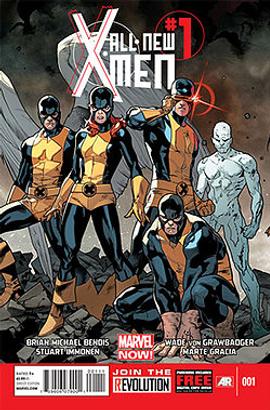 About All New X-Men Magazine
It's a blast from the past as the original five students of Professor X - Cyclops, Marvel Girl, Iceman, Angel and Beast - are plucked from the past and brought to the present. But what they find, the state that their future selves are in and the state of Xavier's dream, is far from the future they dreamed of. And how will the X-Men of the present deal with their past coming crashing forward?
Shipping Information
Shipping is always FREE at TopMags. Due to magazine subscription cycles, please allow up to 8-12 weeks after purchase for your first issue to arrive. You may not receive the exact issue depicted above, but you will receive the most recent issue of All New X-Men once your subscription begins. The All New X-Men cover image(s) above are the sole property of All New X-Men, or its parent company and are for illustrative purposes only. TopMags is not officially affiliated with or endorsed by All New X-Men.
---