Native American Art Magazine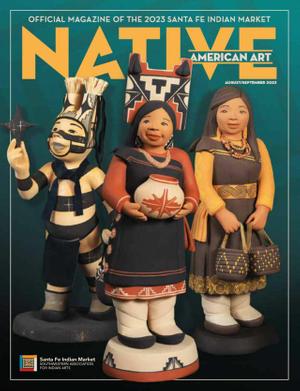 About Native American Art Magazine
Step into the captivating realm of Native American Art Magazine, where the vibrant tapestry of historic and contemporary Native American art unfolds before your eyes.
Immerse yourself in exclusive previews of upcoming sales, as each issue unveils a plethora of exquisite pieces sourced from diverse exhibitions and auctions.
Navigate the intricate landscape of artistic value as prices are compared for forthcoming showcases, and embark on a journey to uncover emerging talents in your vicinity.
Elevate your understanding and appreciation of Native American art by securing a subscription today.
With Native American Art Magazine, you'll have access to:
In-depth articles on the history, techniques, and artists of Native American art
Exclusive interviews with leading collectors and dealers
Previews of upcoming sales and exhibitions
Coverage of the latest trends in Native American art
A comprehensive directory of Native American artists and galleries
Subscribe today and start your journey to becoming a connoisseur of Native American art!
Shipping Information
Shipping is always FREE at TopMags. Due to magazine subscription cycles, please allow up to 8-12 weeks after purchase for your first issue to arrive. You may not receive the exact issue depicted above, but you will receive the most recent issue of Native American Art once your subscription begins. The Native American Art cover image(s) above are the sole property of Native American Art, or its parent company and are for illustrative purposes only. TopMags is not officially affiliated with or endorsed by Native American Art.
---