Us Weekly Print + Digital Bundle Magazine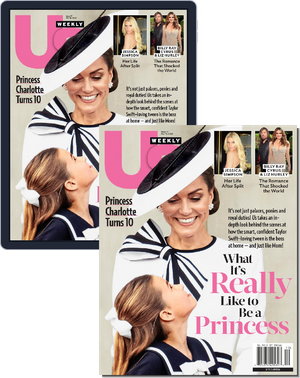 About Us Weekly Print + Digital Bundle Magazine
Being a celebrity is big business. Along with the work comes the fame and everyone wants to know what's going on in their lives. From marriages, divorces, new babies and even remembering their career when they die, US Weekly has it all. If you want all the latest celebrity news delivered to your mailbox, then a discount Us Weekly magazine subscription may be a good choice for you.
No Need to Wait in Line at The Grocery Store for Your US Weekly
Us Weekly magazine keeps you up-to-date with all the latest happenings in the lives of the famous and infamous. From stories about their outings, the latest hits and misses in the music, movie and publishing industry, Us Weekly news magazine also has the latest and greatest styles. Sections include fashion, beauty, entertainment and news.
The nice thing is, with a magazine subscription, you don't have to wait in line at the grocery store or local bookstore to get it. Delivered right to your mailbox, you don't have to even pay full price. With a Us Weekly subscription deal, you get some of the best discounts. This will save you time and money, as you won't have to worry about getting your weekly fix on celebrity news.
A Subscription Deal
Another advantage to having it delivered to your mailbox is that you save more money. Online shopping has become the thing because it is delivered to your doorstep often at a cheaper price than going to the retail store. The same holds true with a discount subscription.
Often when you order from the magazine, they do give you a cheaper rate than list price. But, with subscription deals, you can save even more. For those who don't have the time to go running around to find their magazine, this is one of the easiest ways to get it at a much cheaper price.
**Get the first issue of the digital subscription instantly with the rest starting within 2-4 weeks. First issue of print subscription will be delivered in 8-12 weeks per industry standard.
Shipping Information
Shipping is always FREE at TopMags. Due to magazine subscription cycles, please allow up to 8-12 weeks after purchase for your first issue to arrive. You may not receive the exact issue depicted above, but you will receive the most recent issue of Us Weekly Print + Digital Bundle once your subscription begins. The Us Weekly Print + Digital Bundle cover image(s) above are the sole property of Us Weekly Print + Digital Bundle, or its parent company and are for illustrative purposes only. TopMags is not officially affiliated with or endorsed by Us Weekly Print + Digital Bundle.
---